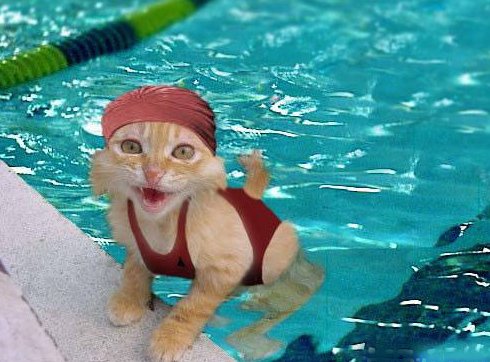 Watch out--here I come because I am FINALLY taking swimming lessons!! (Well...I finally
signed up
to take swimming lessons but that's just as good.)
For three Wednesday nights in May, I'll be in group classes with all the beginner adults taking swimming lessons.
I promised Maggie I would do it last year and I'm blushing to say it took me a year to do as I promised but better late than never.
Except by the time I actually learn to swim, we may not even have a boat to get out on the lake with since Johnny listed our boat on Boat Trader last night...but there is still Maggie and John's pool!!
I am looking forward to making a fool of myself in the pool.
P.S. No Malibu String bikinis will be worn...I remember that I have a sporty one-piece bathing suit I can wear at the pool. Kinda early 90's cobalt blue speedo suit (
like this
) but it will work...LOL!! Yep, that suit is an approved uniform apparel for George Watson's College so it should certainly be presentable for a public pool.